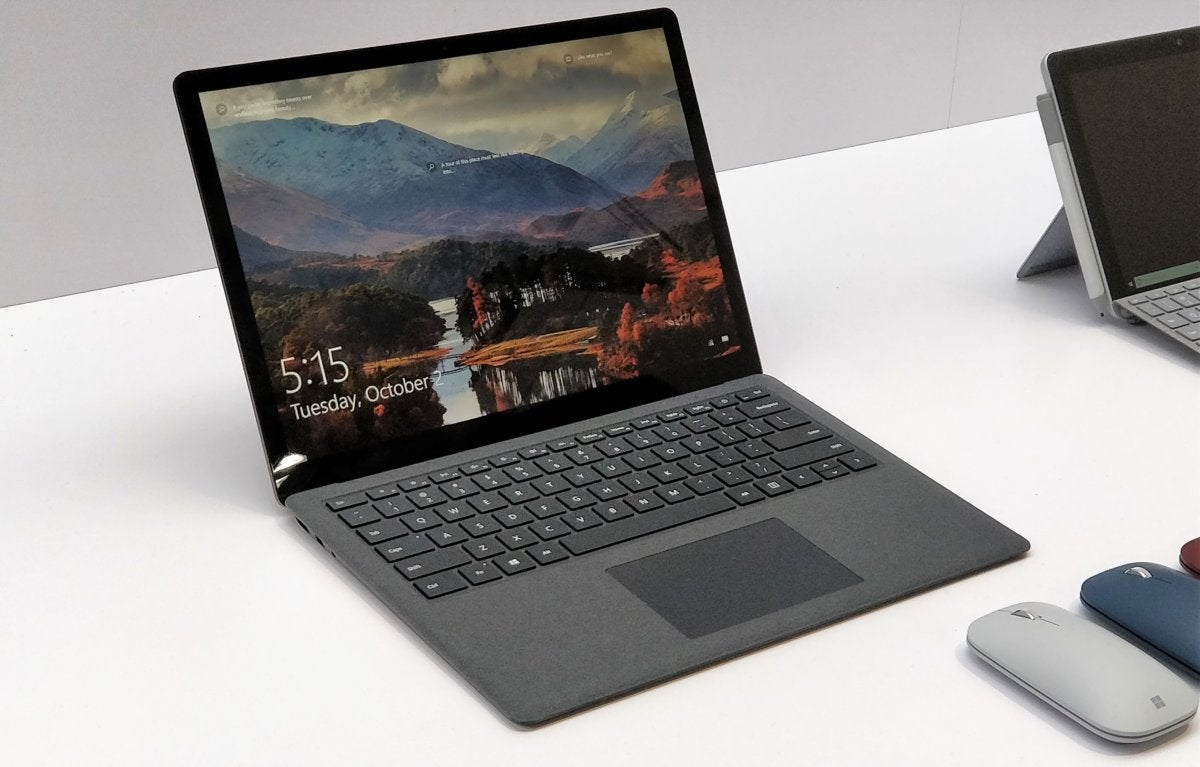 'Tis the season for major retailers to begin offering holiday discounts, and Microsoft has a few definitely worth checking out. The best in its 2018 "12 Days of Faves" knocks the price of the excellent Microsoft Surface Laptop 2 as low as $799, well below the $999 minimum price floor Microsoft established at launch.
Microsoft's "12 Days of Faves" replaces its "12 Days of Deals" from 2017, where Microsoft ran a number of different deals over 12 days, with a different emphasis on each one. This year, Microsoft quietly posted a list of just a dozen discounted devices, concentrating mostly on its own hardware: $200 off the Surface Book 2, $200 off the Surface Pro 6, and $200 off the Dell Inspiron 15 ($499), among others.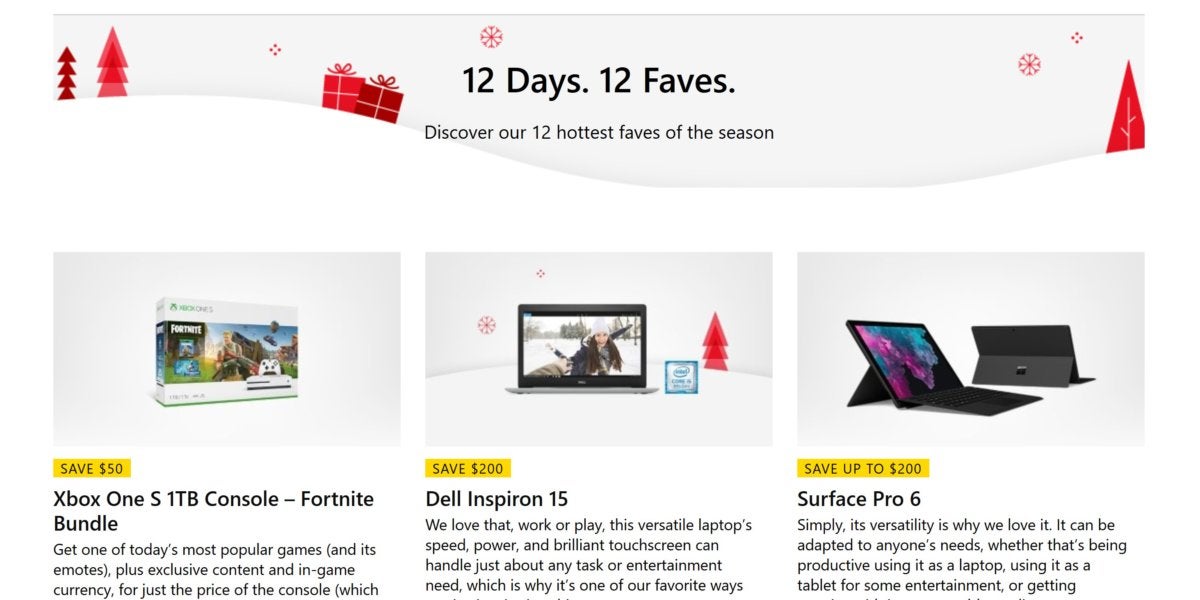 Here's what makes the Surface Laptop 2 deal so attractive. First, it's a known quantity: the Surface Laptop 2 is essentially the same machine as the first-generation Surface Laptop, in terms of dimensions, display, weight, and battery life, but with a processor bump to an 8th-generation Core chip. We're finalizing our review right now, and it's an excellent machine.
There are few caveats to this discount, either. Yes, the $799 price applies only to the Core i5/8GB RAM/128GB SSD model, in platinum, which is a little skimpy in terms of storage. You'll want to keep a USB key handy, or simply use OneDrive for backup. But right now, that Surface Laptop 2 model is actually $50 less than the same model of the first-generation Surface Laptop on Amazon. If you'd like the Surface Laptop 2 in black (which unfortunately is priced at a premium) you can buy it for $300 off, with 256GB of storage, for $999.
While the Surface Laptop 2 is a bit light in the I/O department (just one USB 3.0 port, and no USB-C) both configurations still represent an excellent deal—remember, the minimum price Microsoft set at launch was $999!