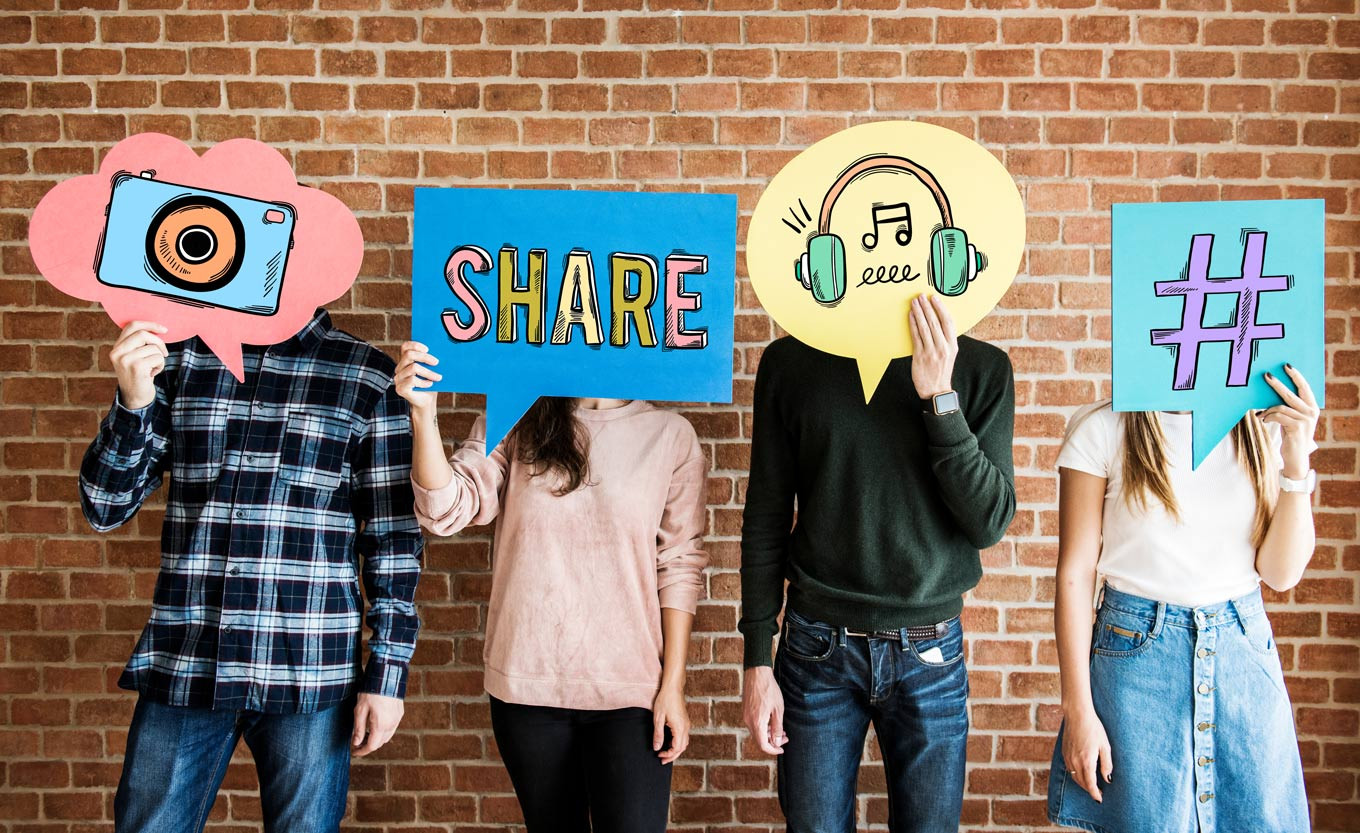 A bill proposed by media organizations aims to tighten control over negative content proliferated via social media, a growing problem that threatens social harmony in Indonesia, where 130 million people are active internet users.
The proposal was initiated by the Indonesian Journalists Association (PWI), the Indonesian Television Journalist Association (IJTI) and the Press Council with the purpose of curbing the spread of fake news, hate speech and extremist propaganda online.
Like many countries, Indonesia has been confronted by the spread of fake news and other forms of negative content online. In recent years, the problem has been exacerbated by political rivalries, sectarianism and religious conservatism.
The initiators said if the bill was endorsed, the law would become a legal basis for social media platforms to self-censor their own content. It would also complement relevant legislation already in place, such as the Electronic Information and Transactions (ITE) Law and a recent bill on private data protection. None of the existing laws specifically regulate the platforms.
As one of the initiators, IJTI chairman Yadi Handriana said the bill would facilitate the process of removing "negative" online content by providing a legal basis for social media platforms to exercise the necessary self-censorship.
He cited the 2017 case of an Indonesian man who live-streamed his own suicide on Facebook, which put the platform's liability in the spotlight. Facebook took the video down 12 hours after its broadcast following a government warning.
"Social media platforms should be responsible for negative content and currently there are no laws by which social platforms can be held to account," Yadi told The Jakarta Post.
Institute for Policy Research and Advocacy (ELSAM) researcher Wahyudi Djafar said that the ITE Law, which is usually used to remove negative online content, was weak when it came to regulating social media platforms, as it only prescribed criminal sanctions for individuals.
A case in point is Article 40 of the ITE Law that allows the government to block access to pornographic or terrorism related content, as well as other content deemed "negative".
Articles 27, 28 and 29 on defamation, hate speech and extortion, respectively, have also stirred controversy. Recently, a West Nusa Tenggara court sparked controversy for convicting a woman, Baiq Nuril Maqmun, under Article 27 for defaming her alleged sexual harasser while the man remains free.
The ITE law does not clearly define "negative content" and specific reporting mechanisms, which meant the process of taking down content had lacked transparency and accountability, Wahyudi said.
Currently, reports are made through the Communications and Information Ministry, which will then remove content that includes false information, pornography, hate speech or radicalism, among other forms of content.
Likewise, Wahyudi said the private data protection bill was weak as it would only solve problems related to the privacy of social media users.
"The [proposed] bill would probably emphasize more the responsibility of social media platforms while pushing them to create a self-regulatory mechanism […] But the bill should not limit the function of the social media platforms themselves," Wahyudi said.
The idea has previously caught the attention of House of Representatives Speaker Bambang Soesatyo. "I think the bill could be an answer to our concerns," Bambang said recently.
Wolfgang Schulz, an internet expert and critic of a social media law in Germany, said in Jakarta that lawmakers should exercise utmost caution in drafting the law so as not to kill freedom of expression.
He said that lawmakers should clearly define what needs to be removed from the internet, taking local culture and contexts into consideration.
"You could only forbid speech when there is specific harm. It cannot be just something that a society or even a majority does not like or [when the information] contradicts their values," Schulz said.
In 2018, the Communications and the Information Ministry handled 6,123 cases from Instagram and Facebook and a further 3,521 cases from Twitter and 1,530 from the video-sharing platform YouTube.
The ministry also removed 912,659 posts and websites between 2014 and October last year, including 453 websites linked to radicalism and 186 websites deemed offensive to ethnicity, race or religion. (mai)
["source=thejakartapost"]